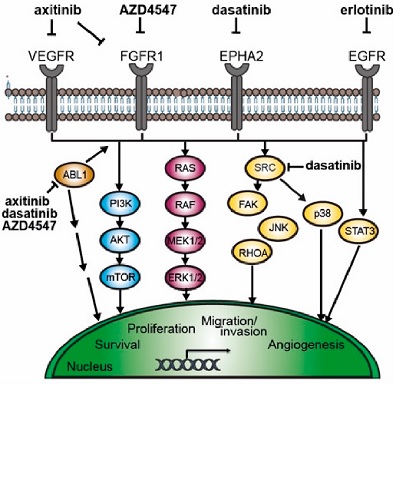 INKA analysis in the news
Post by:

OPL

October 26, 2020

Comments off
Two collaborative papers with the Griffioen and Nowak-Sliwinska labs published that combine functional testing with phosphoproteomics and INKA analysis for selecting optimized drug combinations highlight on swiss television !
Optimized low-dose combinatorial drug treatment boosts selectivity and efficacy of colorectal carcinoma treatment. Zoetemelk M, Ramzy GM, Rausch M, Koessler T, van Beijnum JR, Weiss A, Mieville V, Piersma SR, de Haas RR, Delucinge-Vivier C, Andres A, Toso C, Henneman AA, Ragusa S, Petrova TV, Docquier M, McKee TA, Jimenez CR, Daali Y, Griffioen AW, Rubbia-Brandt L, Dietrich PY, Nowak-Sliwinska P. Mol Oncol. 2020 Oct 5.
Oct. 7 highlight on Swiss television (go to 17′:10"):
https://www.lemanbleu.ch/Scripts/Modules/CustomView/List.aspx?idn=9990&name=CategorySearch&Category=591
Integrating Phenotypic Search and Phosphoproteomic Profiling of Active Kinases for Optimization of Drug Mixtures for RCC Treatment. van Beijnum JR, Weiss A, Berndsen RH, Wong TJ, Reckman LC, Piersma SR, Zoetemelk M, de Haas R, Dormond O, Bex A, Henneman AA, Jimenez CR, Griffioen AW, Nowak-Sliwinska P. Cancers (Basel). 2020 Sep 21;12(9):E2697.