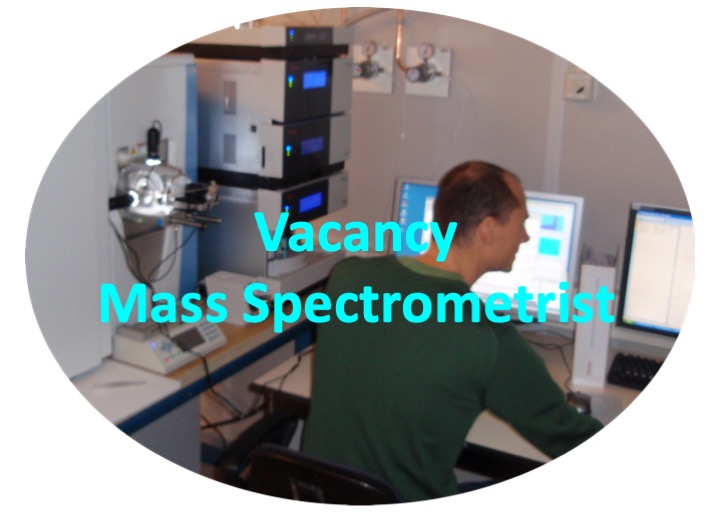 Position open for mass spectrometrist
Post by:

OPL

November 24, 2022

Comments off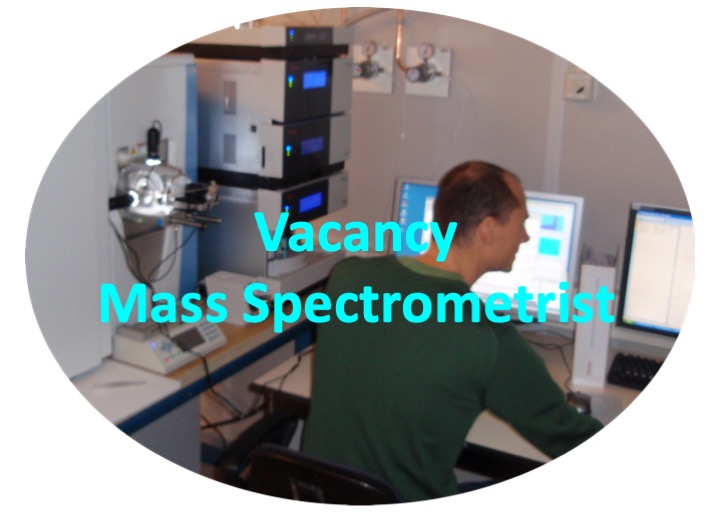 Biomedical Mass Spectrometry/ Proteomics Expert
Academic Transfer: Biomedical Mass Spectrometry/ Proteomics Expert
Amsterdam UMC: Vacatures – Biomedical Mass Spectrometry/ Proteomics Expert
Position
We are looking for an accomplished (Senior) Scientist with ample mass spectrometry expertise, to join the OncoProteomics Laboratory at the Amsterdam University Medical Center. Our focus is on innovative proteomics and data analysis strategies to improve (early) diagnostics and treatment of disease. As Proteomics Core Facility, the laboratory provides access to mass spectrometry for biomedical and clinical researchers. Being a mass spectrometry expert, you will be applying and improving mass spectrometry-based proteomics in collaborative projects with scientists and clinicians.
Your main tasks and responsibilities are:
• To perform mass spectrometry to enable state-of-the-art preclinical, translational and clinical proteomics including method development & troubleshooting activities
• To keep LC-MS platforms operational, do systems quality control, perform and organize instrument maintenance
• To log experiment data in our project tracking system, process and analyse data, contribute to data mining and interpretation
• To participate in meetings with collaborators/users, providing dedicated solutions when required
To be considered for this position, you will possess:
• A PhD in Biochemistry or Life Sciences related field + minimally 2 years relevant experience, ideally within a medical center setting
• Hands-on experience with nanoLC-MS/MS-based proteomics including method development, quality control & troubleshooting
• Strong data analysis skills & experience with proteomics analysis software (MaxQuant, Spectronaut, DIANN) and elementary bioinformatics skills in R or Python
• Excellent organisation and communication skills
• Experience and interest in disseminating scientific results in international, peer-reviewed journals
• Experience and interest in transferring methodological and scientific knowledge, including teaching master students and PhD students
• Team player with excellent communication skills in the interaction with team members, users and research collaborators
• Excellent spoken and written English
• Enthusiasm to apply proteomics in a biomedical setting
This is a great opportunity to join one of the largest academic medical centers in The Netherlands, aiming to spearhead innovative biomedical research and patient care of tomorrow. You will be rewarded with a good salary, a multi-disciplinary environment enabling team science, as well as a permanent position. If you want to apply your mass spectrometry skills to solve real-life biomedical problems and clinical needs, this is the job for you!
Our offer
• The intended start date is February 1st 2023. We offer first a fixed term contract for 2 years, followed by a permanent position.
• Besides a competitive basic salary in line with work experience, you will also receive an 8.3% end-of-year bonus and 8% holiday allowance.
• Pension accrual with ABP, of which we pay 70% of the premium.
• Reimbursement of 75% of your public transport costs. Would you rather travel by bike? Then we have a good bicycle scheme.
• For an overview of all our other terms of employment, see https://werkenbij.amsterdamumc.org/
About the workplace
As (senior) scientist you will be working at the Amsterdam University Medical Center (location VUmc) in the OncoProteomics Lab of the Cancer Center Amsterdam (CCA) under supervision of Prof Connie Jimenez.
Research within the CCA OncoProteomics Lab is performed in a stimulating environment and at an international highly competitive level (www.oncoproteomics.nl). You will be part of a highly motivated multi-disciplinary team of (pre-) clinical researchers.
Contact Connie Jimenez (c.jimenez@amsterdamumc.nl) for more details.
If you need more information about the application procedure, contact Chey Edwards, corporate recruiter via c.i.edwards@amsterdamumc.nl or via 06-21487245.
A reference check, screening and hiring test may be part of the procedure. Read hier whether this also applies to you. If you join us, we ask for a VOG (Certificate of Good Conduct). Foreign citizens need to provide comparable police clearing certificates.
Acquisition in response to this vacancy is not appreciated.