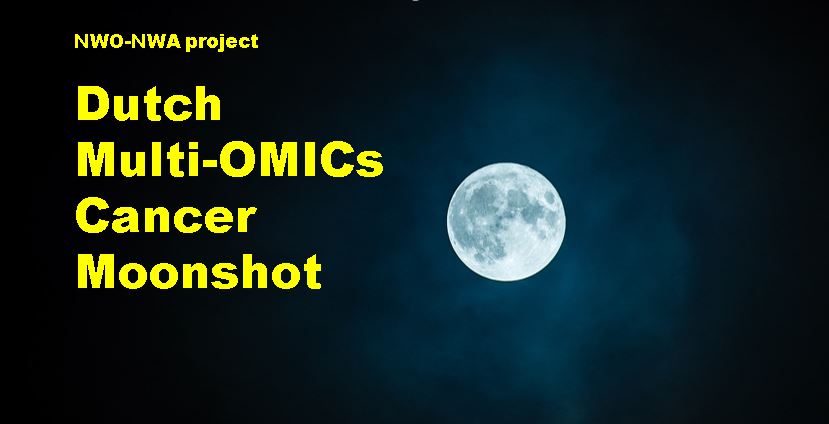 NWO-Nationale Wetenschaps Agenda preposal "Dutch Multi-OMICs Cancer Moonshot" passed to the full proposal stage!
Post by:

OPL

December 17, 2018

Comments off
Out of 325 preproposals, 60 have been invited to submit a full proposal Jan 31 2019, of which 8 in the upper segment (5-10 MEuro). Therefore our project is now 1 of only 8 large consortia, thereby our chances for funding have significantly gone up! 
The aim of the project is to develop multi-OMICs-based diagnostics for precision medicine in cancer and is built on the large cancer cell line collections of the Sanger Institute and the tumor needle biopsy collections of the Center for Personalized Cancer Treatment, Hartwig genomics data, drug response and clinical outcome data and to be generated functionally relevant (phospho)proteome data.
Connie Jimenez is main applicant, co-applicants from 6 academic institutes: Amsterdam UMC (VUmc) zijn: Verheul, Van de Wiel, Labots, Coupe; NKI: Wessels, Meijer, Voest; ErasmusMC/CPCT: Sleijfer; Cuppen (UMCU/ Hartwig) en wordt gesupport door CCA, IBM en meerdere pharmaceuten waaronder Astrazeneca en Merck.